BLACK VOICES IN CABARET showcases the lived experiences of African-American performers and will introduce a greater public to cabaret and its early history in Chicago as a Black art form. Initiated by Black performers who have met through SongShop and Cabaret Connexion, we want to bring back to the cabaret stage the great variety of African American music, and expose Black audiences and artists to the truth-telling power and intimacy of cabaret.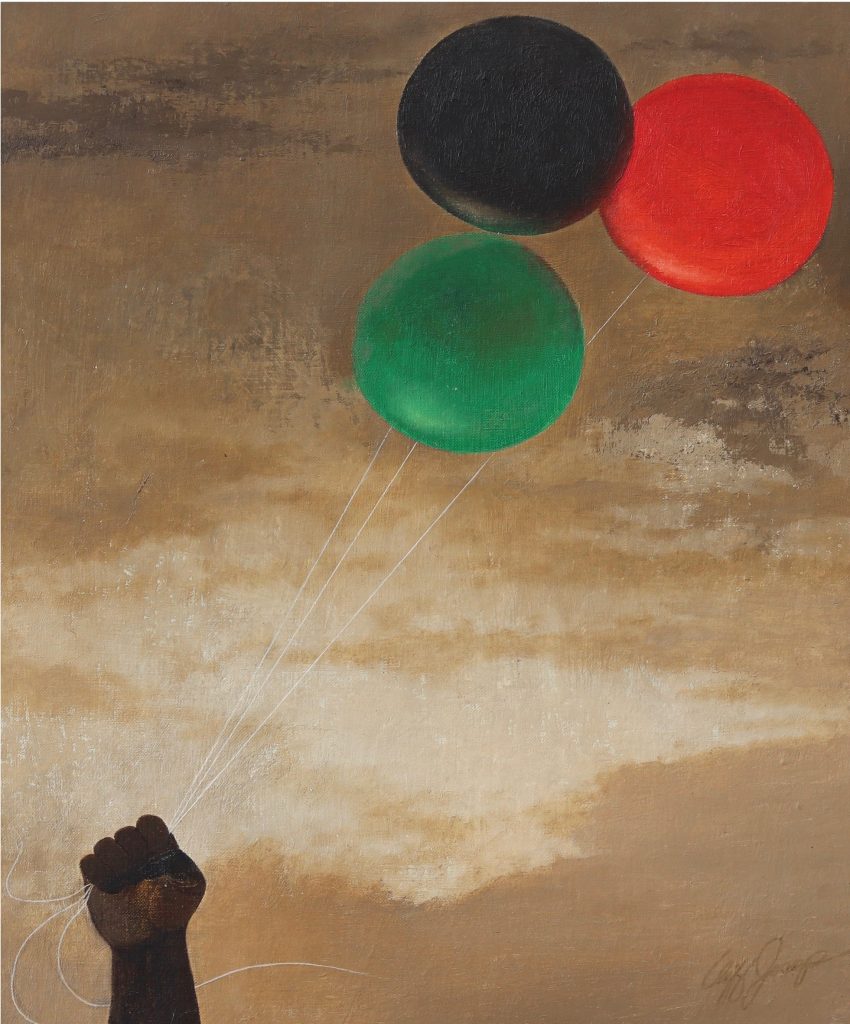 Obstacles to racial equity in cabaret are many: foremost, its longtime focus on the Great American Songbook and the expense of participation. We will present livestream performances celebrating 100 years of Black voices in cabaret, starting with three episodes of HEALING THROUGH SONG, to air in late January and early February 2021.
News
---
Contents
African American performers and venues are invited to respond to the call by writing to BVIC@workinginconcert.org.
Artist Profiles
Arlene Armstrong
Ava Logan
Carmeanna Eberly
Chuck Webb
Coco Sho-Nell
Cynthia Clarey
David M. Stephens
Dom L'amour
Evelyn Danner
Gwendolyn Brown
Holly McGuire
Jade Maze
Dr. Kimberly Mann
Madeline Morgan
Margaret Murphy-Webb
Natalie Douglas
Dr. Ollie Watts Davis
Patrick Davis
Paula Dione Ingram
Randolph Johnson
Sean Harris
Sean Michael Williams
Vivian Beckford
Others to be profiled include:
Che Rhymefest, Cornelius Johnson, Isaiah Montague Harris, Jazzy J, K Shack Video, Mae Ya Carter Ryan, Maya Lopez
Barb Smith
Claudia Hommel
Dan Johnson
Lydia Stux
Ruth Fuerst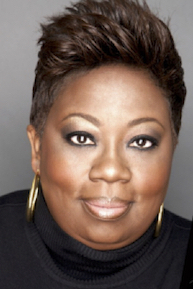 ARLENE ARMSTRONG. Actor-Director-Musician before she was out of grade school, she "wrote the scripts, built the set, auditioned all the acts. Ever since I played the Goose That Laid the Golden Egg in a school production of Jack and the Beanstalk, the stage was mine." She sang in the church choir and local gospel groups, and listened to blues and jazz with her family. Her solo shows with Bobby Schiff include Just a Girl and a Piano, Jazz Bird and To Carmen, with Love (a tribute to Carmen McRae). She has appeared in Life is…Snapshots in Song and Thank You for the Music With Ruth Fuerst and Carol Weston. A member of Chicago Cabaret Professionals, she has performed in CCP and Midwest Cabaret Conference showcases, and in several SongShop Live concerts. Her Dedicated to Duke: the music of Ellington will be performed during Chicago Cabaret Week, on March 25 at PianoForte.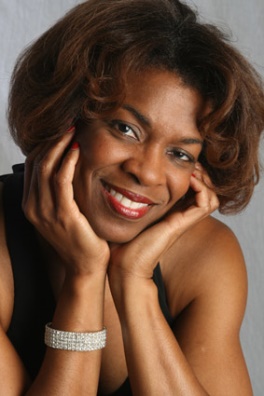 AVA LOGAN is an award-winning singer-actress from Washington, D.C., now living in the Chicago area. Dr. Logan is a veterinarian by day and a jazz singer at night! The classically-trained jazz recording artist has performed jazz, pop, and rhythm and blues in the nationally and internationally, in jazz clubs, festivals, hotels and more with duos to 18-piece big bands! She has portrayed her idols Ella Fitzgerald and Nancy Wilson in professional theater performances in Chicago. Her first major CD, So Many Stars, produced by internationally acclaimed guitarist Henry Johnson, was met with critical acclaim. You can find Ava at www.avalogan.com.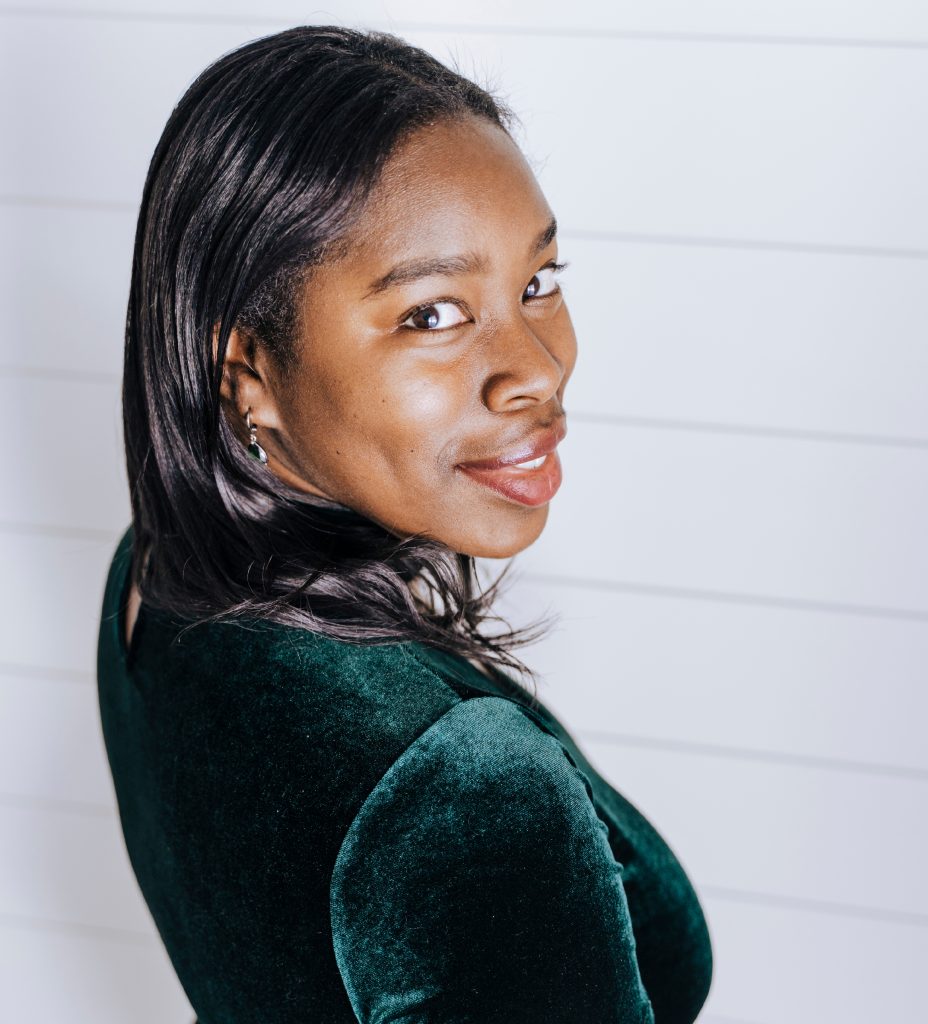 CARMEANNA EBERLY, a Chicago native, has been singing since age 6. In middle school, she took to the stage and musicals and never wanted to leave. She took her love of expression through song to college where she received her BA in Communications with a minor in theatre. She has since performed in several stage productions, sang in the professional band The McNary Experience and has been featured on several holiday albums. In recent years Carmeanna has developed a love for cabaret and the way it allows artists to connect with the audience on a deeper level. She has been featured in a few cabarets around Chicago but is most proud of her own project, Charis Cabaret, a showcase she produces and directs since its 2018 début at the Uptown Underground.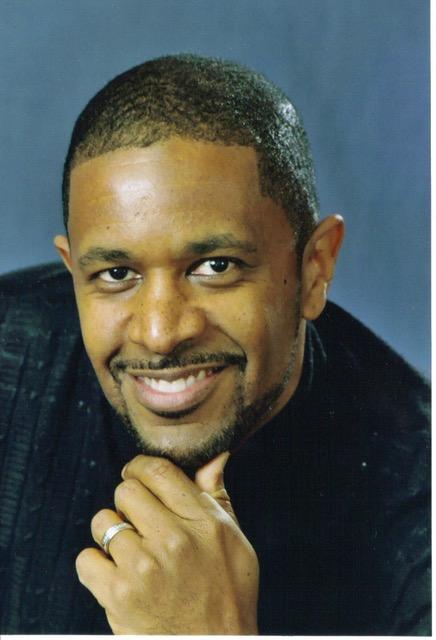 CHUCK WEBB. Bassist, writer, producer and educator Chuck Webb has toured the world many times performing with such notable artists as Aretha Franklin, Grover Washington Jr., Ramsey Lewis, Joe Sample and many others. As one of Chicago's top studio bassists Chuck has performed on hundreds of records, commercial jingles and sound tracks. Chuck is also an adjunct professor in the music department at Columbia College Chicago. As the owner of Earth Tone Enterprises production company Chuck has produced and composed the scores for major motion picture releases, a series of educational children's CDs and two jazz CDs, all available through his website (www.chuckwebbmusic.com)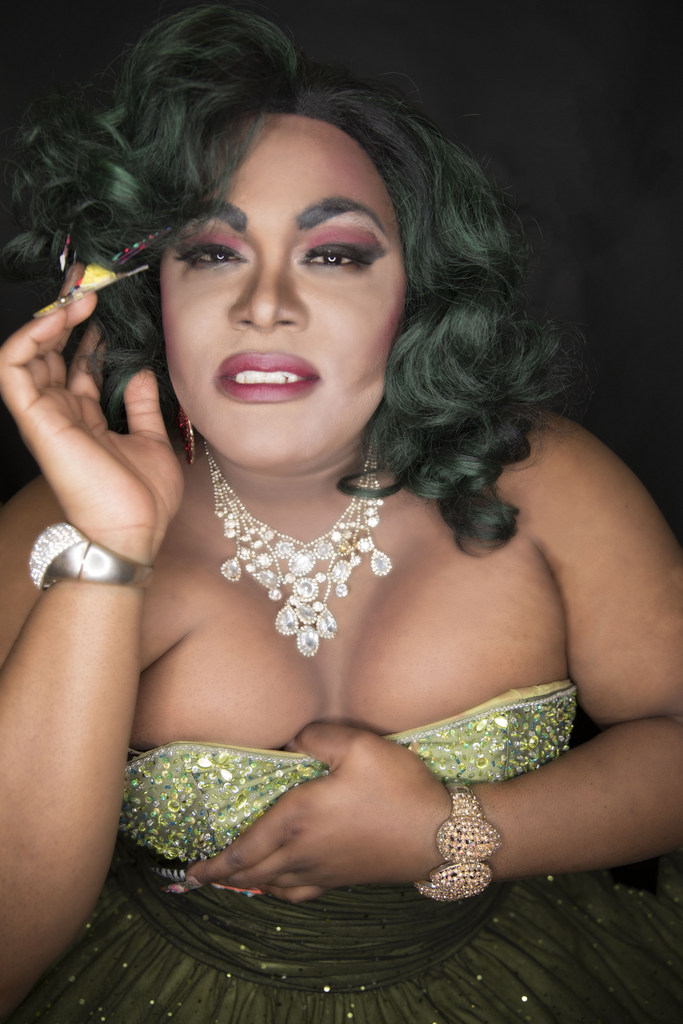 COCO SHO-NELL was born in a small town outside of Gary, Indiana…. And that town was called CHICAGO! Now you can find Coco periodically in her own drag/cabaret variety show Coco Sho-Nell Presents… on twitch.tv/cocoshonell. Also every first and third thursday of the month with Ben D. Mann's boylesque on twitch.tv/bendmann.

To learn more, visit Coco on twitter @CocoShoNell, IG @cocoshonell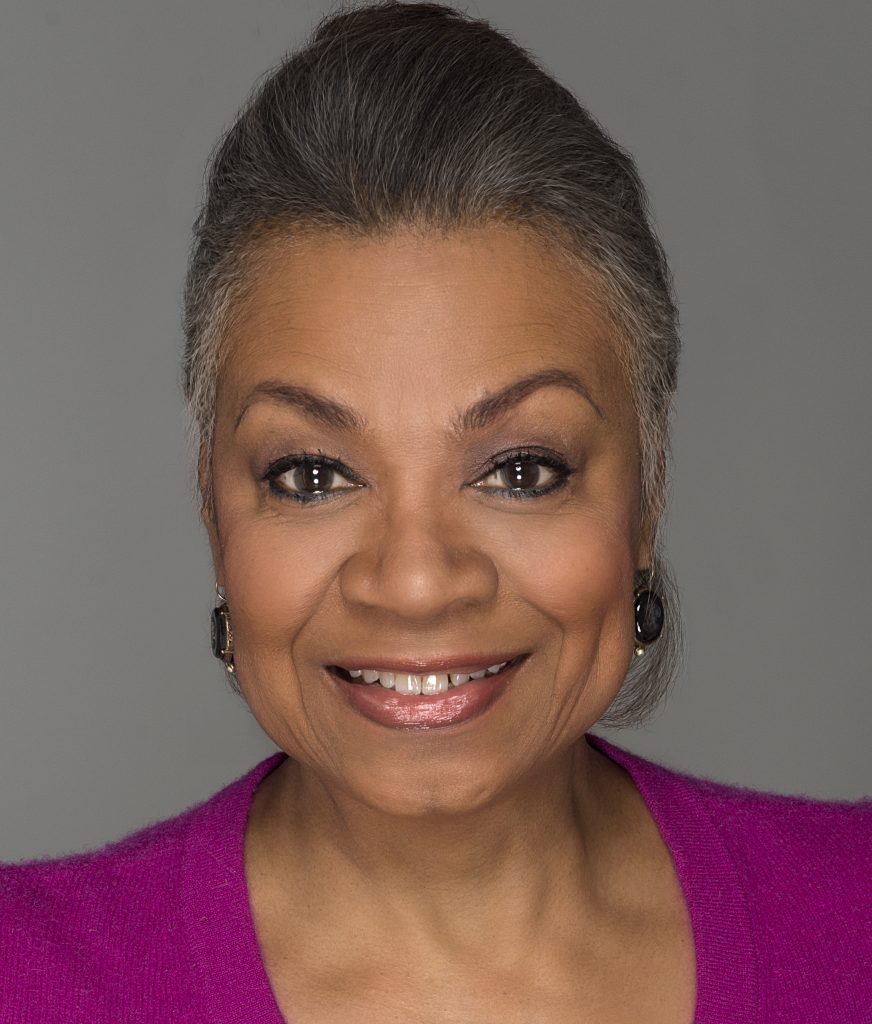 CYNTHIA CLAREY joined the cabaret world in Chicago after 35 years as an international opera singer. She can be seen on film in L'incoronazione di Poppea with the Glyndebourne Festival Opera and in the award nominated Porgy and Bess directed by Trevor Nunn. Since coming to Chicago, she has been teaching at the Chicago College of Performing Arts at Roosevelt University. She is a member of Chicago Cabaret Professionals and has performed at several venues in Chicago and beyond. Two years ago, she made her theater debut in Porchlight Music Theater's Scottsboro Boys and was seen last year in their revisit of 1776. She also has two one woman shows, What Becomes of the Brokenhearted and Bridge Over Muddied Waters that she presented at Davenport's, Roosevelt, at the Schorr Family Firehouse Theater in Johnson City, NY, and at the 8th Floor Club Room at Symphony Center In Chicago. The latter show launched the Chicago Symphony Orchestra's new programming for the African American Network.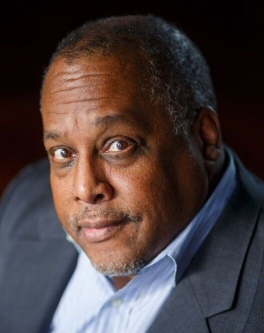 DAVID M. STEPHENS was first introduced to the world of Magic at age nine when he discovered Magic books in the school library. By age 12 he was performing professionally for shows and parties around New Jersey. At age 25 he attended "clown school" and became one of the region's best known professional African American clowns, performing at private shows and corporate grand openings for companies including Verizon Wireless, KFC, and Pathmark supermarkets. He moved to Chicago in 2014 and, under the influence of his spouse Dan Johnson, has become an avid singer. A frequent participant in SongShop, his musical influences lean towards jazz, pop and R&B (with a touch of Broadway) and he has performed at showcases and open mics around Chicagoland. In 2016 he debuted in both Chicago Cabaret Professional's Strut Your Stuff showcase and their 2017 Merry Measures holiday fundraiser. He participated in the Chicago Paris Cabaret Connexion in 2018. In March 2019 he premiered his first solo show The Times of My Life with Musical Director Mark Burnell at Davenport's which incorporated both music and magic. His next show Soulful 70's Sounds is in development.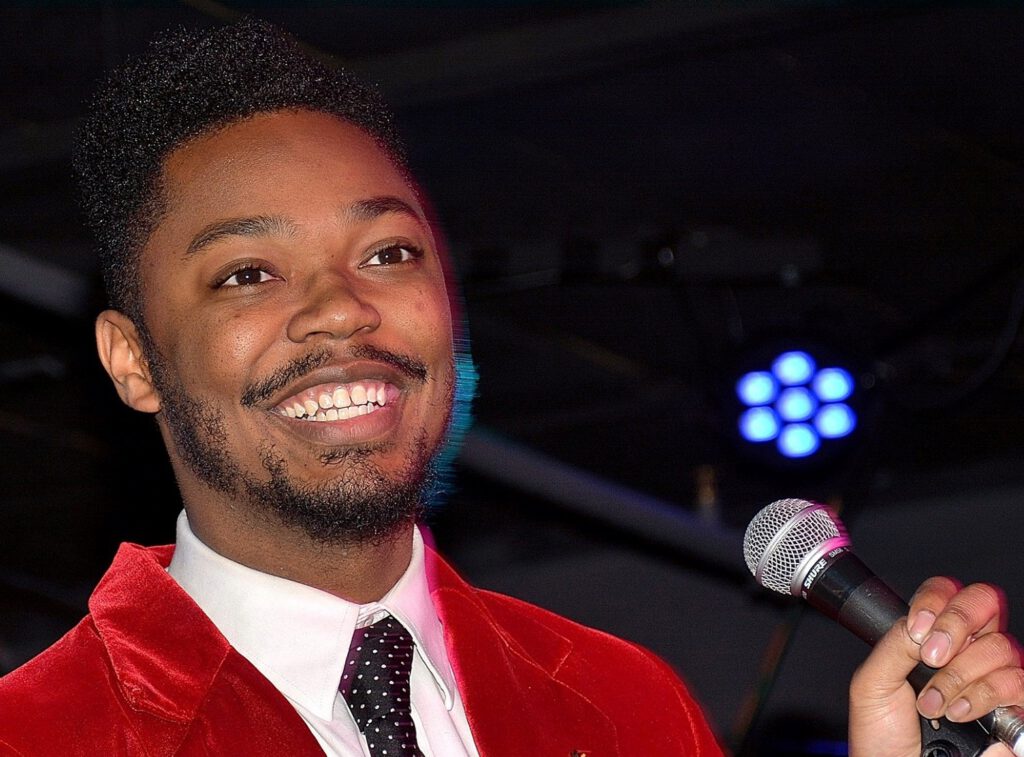 DOM L'AMOUR. Born and raised in Kirkwood, Missouri, and now based in Atlanta, the oldest of Carla and John Hundley's four children, Dom received his Bachelor of Fine Arts in Musical Theatre from Southeast Missouri State University. Dom has spent the past 14 years performing in choirs and bands, musical theatre productions, films, radio shows, commercials, and dance concerts, from St. Louis to Chicago to Los Angeles. His first album Sweet Dreams was recorded in 2015. His second album New Art is currently in development. "Velvet Voiced Dom knows how to hold an audience in the palm of his hand. It's a great place to be." Carla Gordon, Cabaret Scenes Magazine. For social media and more information on Dom visit www.domlamour.com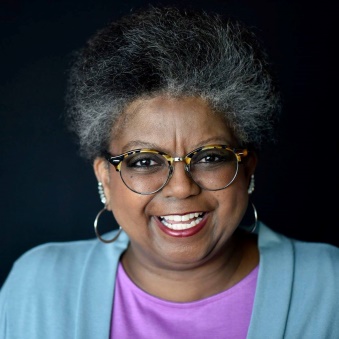 EVELYN DANNER. Vocalist/actor/wardrobe mistress/teacher: costumer at the Goodman by day, professional performer by night. Evelyn has been with Chicago's Black Ensemble Theater for more than 25 years, singing, dancing, acting and most recently "Miraculous Wardrobe Mistress." With more than 20 musical productions to her credit, Ms. Danner has portrayed the legendary jazz great Ella Fitzgerald in four different productions. She serves in the music ministry of her home church, Covenant Faith Church of God.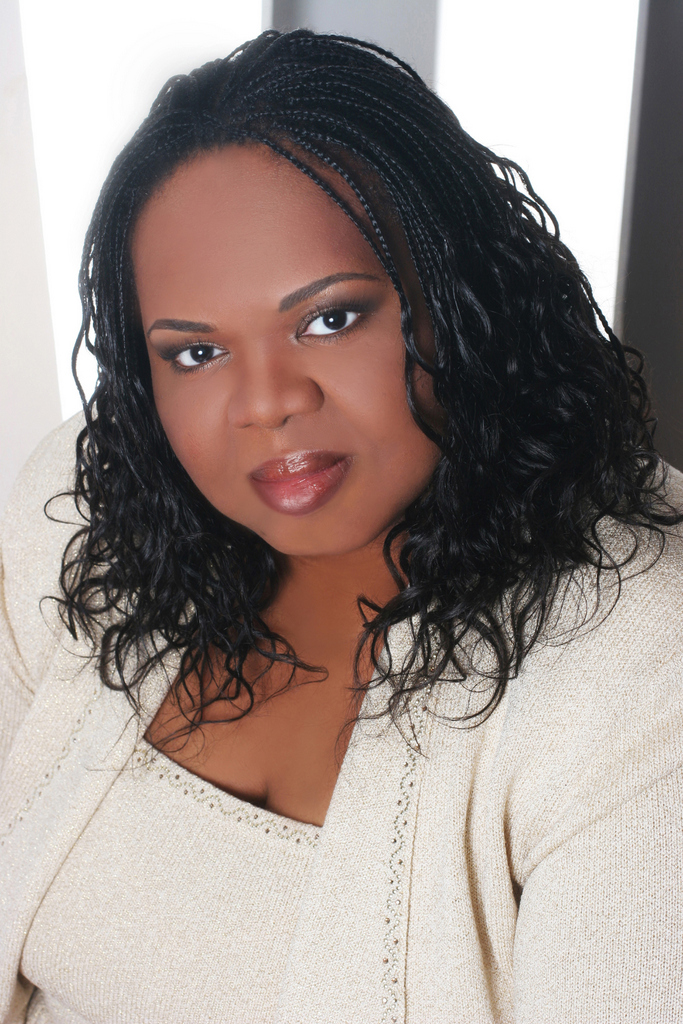 Contralto GWENDOLYN BROWN's more than 25-year career includes performances in opera, symphonic, contemporary and avant-garde music, classical art song and spirituals. Acclaimed for performances in large opera houses (Lyric Opera of Chicago, Washington National Opera, Seattle Opera, New Orleans Opera, to name a few), and symphony homes (Boston Symphony, LA Philharmonic at the Hollywood Bowl and Tanglewood) in the United States, her international career has taken her to Germany, Spain, the Czech Republic, Amsterdam and Australia. She has created roles with Anne LeBaron for the Contemporary Opera Company The Industry, and with George Lewis for new music festivals in the UK, and the Ojai Music Festival in California. Gwendolyn has also premiered and commissioned art songs and spirituals of up and rising young composers. Originally from Memphis, Tennessee, Gwendolyn obtained her BA in Music at Fisk University (Nashville, TN), pursued the master's degree in Vocal Performance at the University of Memphis (Memphis, TN) and completed her master's at the American Music Conservatory (Hammond, IN). Her young artist development included The Patrick G. and Shirley W. Ryan Opera Center for the Lyric Opera of Chicago and The Des Moines Metro Opera Young Artist Program. Ms. Brown lives in Nashville, where she is the Assistant Professor of Music in Voice and Opera Workshop at Fisk University. She is often asked to conduct Masterclasses in vocal technique, performance practice of Spirituals and Black/African American Art Song as well as career planning and advisement in the Classical music field. Working In Concert is proud to present her in On Call, a new opera given its virtual premiere in April 2021.
HOLLY McGUIRE. A veteran of the Chicago scene, Holly brings her own unique interpretation to jazz, pop, and blues. In the 70s Holly was the opener at the Chicago Playboy Club for comedians and the famous Minsky's Burlesque. In the 80s she began playing a distinct style of Chicago-inspired music and appeared at outdoor festivals, dinner cruises on Lake Michigan, corporate events, weddings, and Andy's Jazz Club appearing on the same bill with Roberta Flack and Dave Koz. Holly joined the Steve Sandner Quartet and toured many Midwestern resorts and clubs, and together they recorded and released a CD, Catch 38, covering contemporary jazz standards. The title music and lyrics are by Holly. Holly was a part of the Ken Arlen Orchestra and Jeff Stitely Orchestra, and wowed an audience of over 300,000 at Poland's Woodstock Music Festival. Now singing with Chicago Bar Association Choir she soloed at St. James Cathedral, Harold Washington Library, Lincoln Academy of Illinois Ceremony, with performances at Fourth Presbyterian Jazz service and Unity Chicago with a Joe Segal's Jazz Showcase appearance in 2017.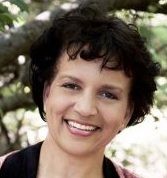 JADE MAZE. The Chicago-based artist has sung professionally since the age of nineteen. Her early recordings show her estimable skills as a songwriter and singer. With age came sophistication of her style, which blends elements of jazz, soul, and pop, erasing musical boundaries in the process. Jade Maze was born in Minneapolis, Minnesota and raised in Oakland, California. A runaway at age 15, she landed back on her feet at age 18 in Minneapolis. She toured with the Minneapolis Jazz Machine in Germany and France. In Santa Barbara in 1986 she became lead female singer in a Motown review band and formed her own blues/R&B band in 1988. Moving to Boston in 1992 she became a fixture at jazz and pop venues before settling in Chicago in 1994. While drafting her memoir Walk Until Sunrise, she appeared occasionally at Katerina's and as a guest artist in festivals and on the radio. Jade is now a Ravinia Festival teaching artist, voice faculty at Merit School of Music, and teaching in her own studio. Jade Maze earned her Master of Music degree in vocal performance from Northwestern University in 2008.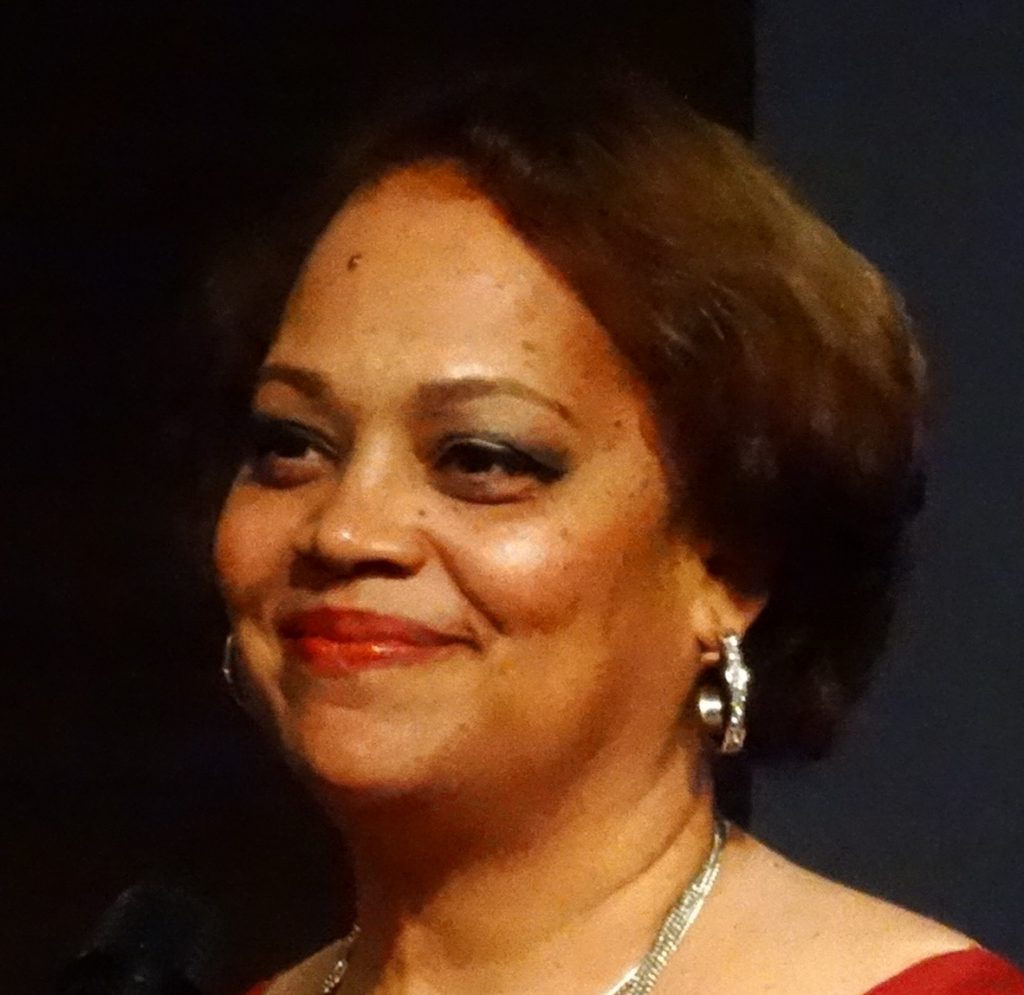 DR. KIMBERLY MANN. Kim spends her days supporting infants and toddlers that become involved in the child welfare system. Several years ago, a desire to achieve better work/life balance led her to explore voice classes through the Beverly Arts Center, and now studies with Greta Pope. Kim has been involved in choirs since her days as an undergraduate at the University of Illinois in Urbana. She joined SongShop in 2015. Four performances later, there's no looking back. Kim serves as Director-at-large on the Working In Concert Board of Directors.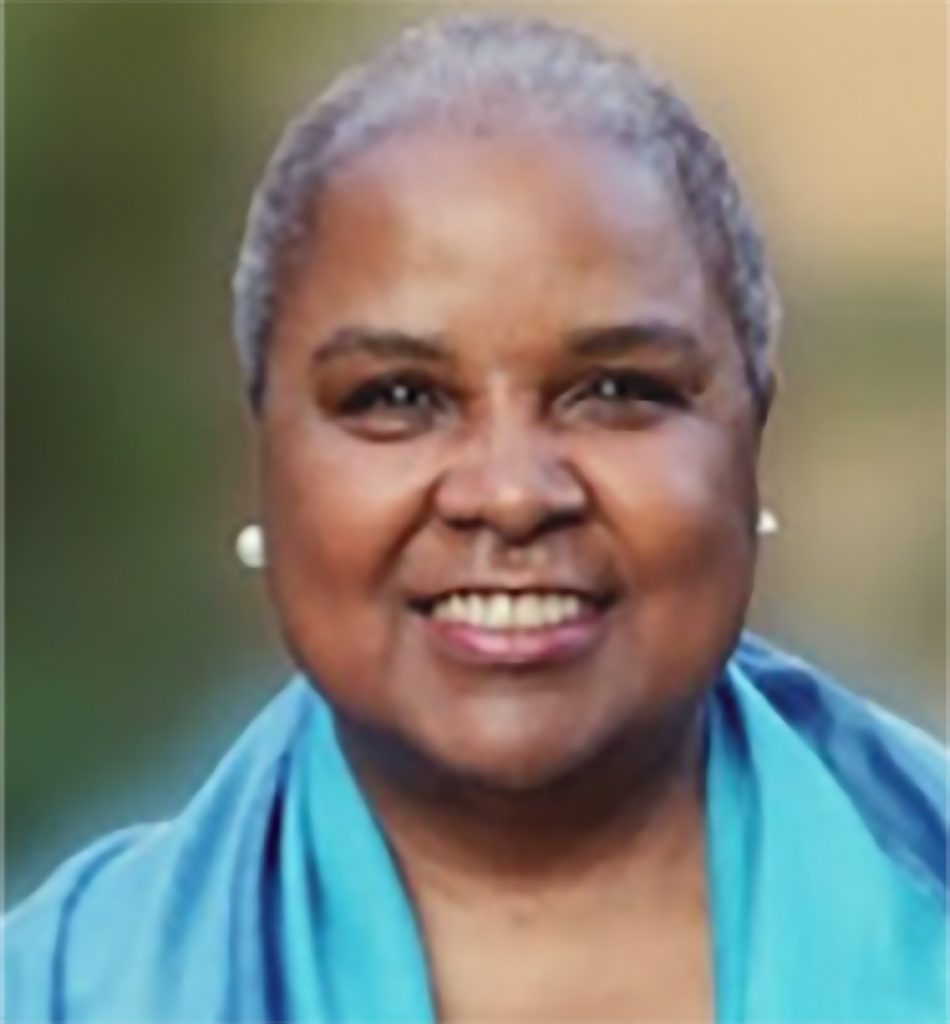 MADELINE MORGAN got her music education the old fashioned way—from a family who believed in performance and were performers. Her style is laid-back and her musical preference is jazz. She has sung in church choirs, community choirs and the Sounds Good seniors choir. She has performed at Davenport's Cabaret several times, and produced and directed her projects Ella and Sarah with Judy Narcisse, at Infinity and her Luncheon Jazz series. She is a member of Chicago Cabaret Professionals.
MARGARET MURPHY-WEBB received her Bachelor of Music in vocal performance from Chicago State University. Active for over thirty years, this award-winning entertainer credits her unique vocal style and showmanship to the tutelage of world legendary Chicago tenor saxophonist Von Freeman. Margaret has been featured at the Taste of Chicago, Winona Indiana Jazz Festival, Mississippi Valley Blues Festival; Chicago Blues, Jazz and Gospel festivals, Hyde Park Jazz Festival, Andy's, The Green Mill, Jazz Showcase, Pete Millers, Winters Jazz Club among other Chicago festivals and jazz venues. She had the honor of performing for both Presidents Obama and Clinton as well as ambassadors from Russia and Poland. Margaret was chosen by Jazz Journalists of America as Chicago's Jazz Hero in 2018 for her work in keeping the legacy of jazz alive on the south side of Chicago. Margaret is executive director of the non-profit South Side Jazz Coalition which presents free live jazz and mentoring programs and advocates for Chicago musicians. A twenty-two year veteran of the Chicago Police Department and a breast cancer survivor, Margaret has quite a few stories to tell and she loves to do it with song. Margaret is a co-chair of The Year of Chicago Music 2020/21 and a member of the Chicago Cultural Council.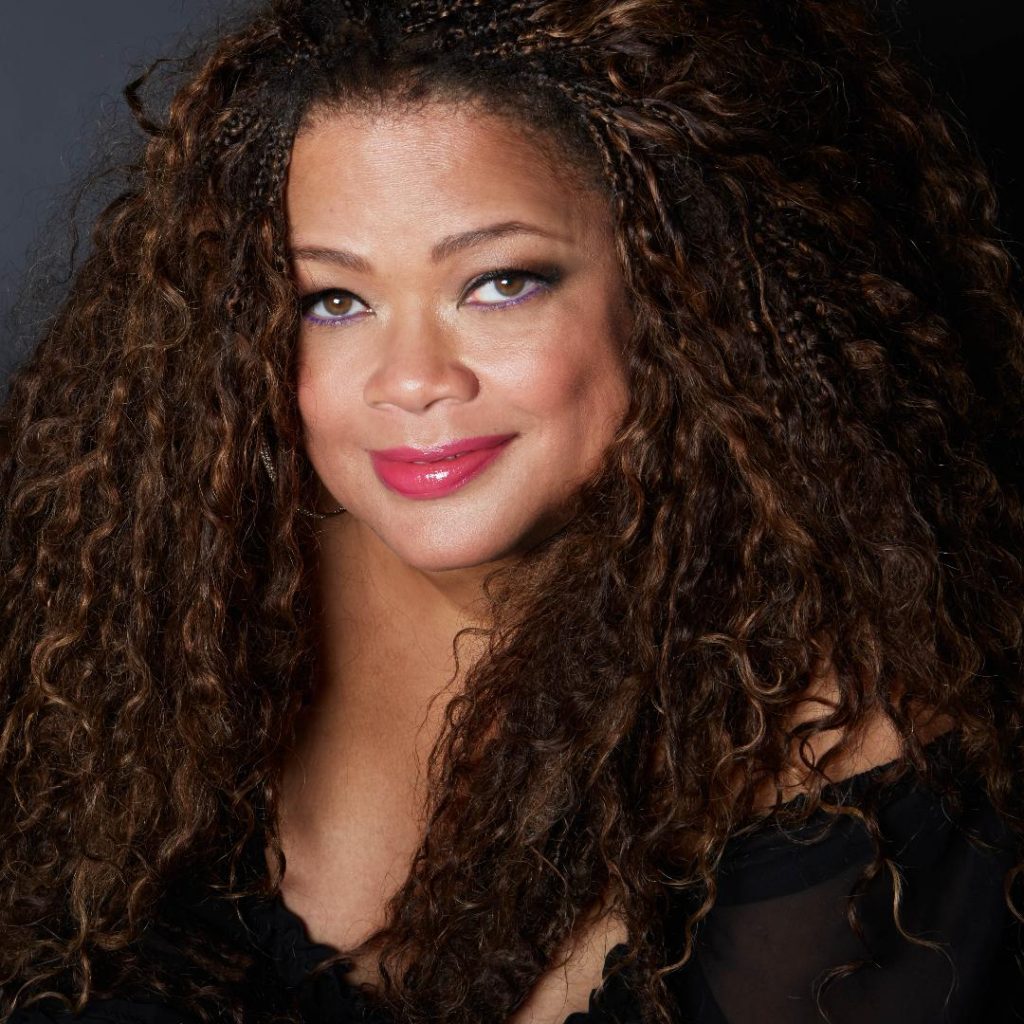 NATALIE DOUGLAS. Twelve-time Manhattan Association of Cabarets and Clubs Winner, Natalie Douglas, has been called "a true force of nature," by Clive Davis of The Times (UK). She has performed at Carnegie Hall, Cafe Carlyle, The Town Hall, Rose Hall at Jazz at Lincoln Center, The Pheasantry in London, and at her NYC home club, Birdland Jazz Club where her award-winning TRIBUTES monthly residency (Nina Simone, Stevie Wonder, Elvis, Dolly Parton, Nat "King" Cole, Dame Shirley Bassey, Ella Fitzgerald, Roberta Flack, Joni Mitchell, Sammy Davis, Jr., Lena Horne, Barbra Streisand and more) is now in its fourth year. Natalie has released three albums, including the MAC Award-winning Human Heart. Natalie has also made her mark as a much sought after educator and actor—she is a Master Teacher for the Mabel Mercer Foundation, the St. Louis Cabaret Conference and the Eugene O'Neill Cabaret & Performance Conference. Natalie holds a Bachelor's Degree from USC in Psychology, Theatre and Women's Studies and a Master's Degree from UCLA in Psychology and Theatre. For more info, visit www.nataliedouglas.com.
Dr. OLLIE WATTS DAVIS is the Suzanne and William Allen Distinguished Professor of Music, Professor of Voice, and Conductor of the award-winning Black Chorus at the University of Illinois at Urbana-Champaign. A University Scholar and recipient of the Outstanding Faculty Leadership Award, Dr. Davis holds the Bronze Medallion of Honor and is recognized as a woman who "through example and service has used her talents to enrich the lives of others."
Described by the San Francisco Chronicle as "a bubbling stream of a voice, remarkably smooth down into a resonant, rich low register" soprano Ollie Watts Davis earns superlatives for her vocal artistry, extraordinary versatility, and radiant stage presence. Since her New York debut at Carnegie Hall, she has appeared with leading orchestras; in opera; at art museums; and internationally in Central and South America, Europe, Africa, and Asia. Heard on National Public Radio and featured on four CD recordings, her passion for work of historic significance is further realized as author (Talks My Mother Never Had with Me); minister (Christian Education at Grace Fellowship Church in Champaign (Illinois); and founding director of the Black Sacred Music Symposium at Illinois.
A native West Virginian, Ollie Watts Davis holds the Bachelor of Science magna cum laude from West Virginia Institute of Technology, where she was named Alumna of the Year; the Master of Arts from West Virginia University; and the Master of Music and Doctor of Musical Arts phi beta kappa from the University of Illinois at Urbana-Champaign.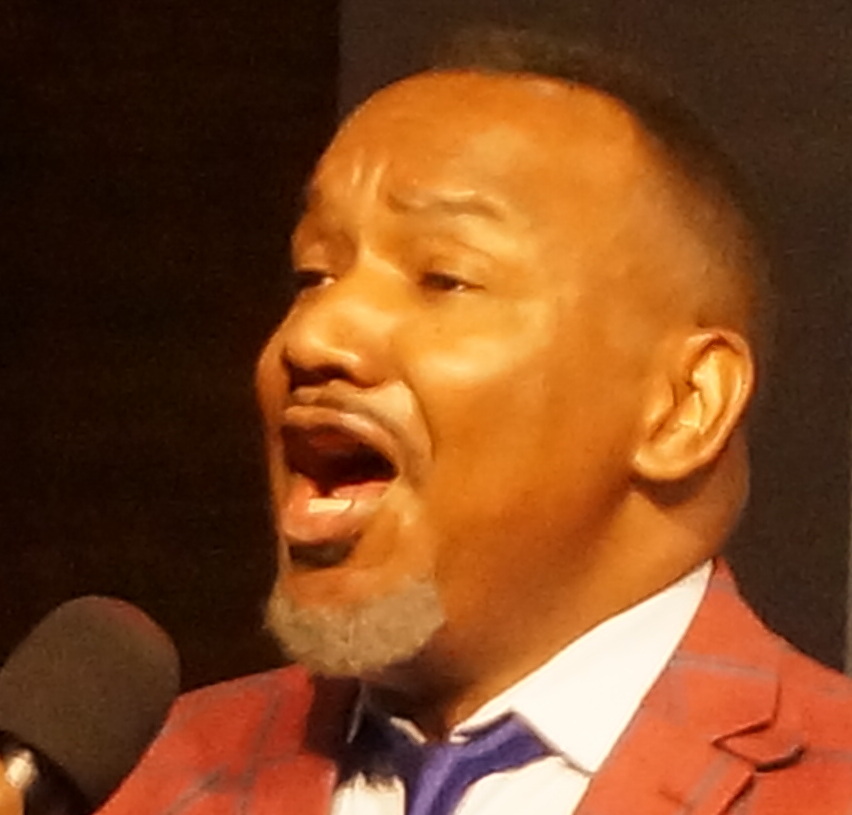 PATRICK DAVIS loves to croon and belt, whether jazz, cabaret, rock, pop or R&B. A former church choir singer, his admiration for singing was reawakened in 2003 thanks to vocal instructor and mentor Elsa Harris and support from his family. He performed in Harris House of Music's Xmas, gospel & jazz recitals in the 2000s. The late musician and teacher Gwen Pippin inspired Patrick to sing out his "crazy" by performing in many of her We-Haven't-Quit-Our-Day-Jobs-Yet recitals. He has formed a new musical partnership with musician Sami Scot to participate in her Still Crazy After All These Years in 2015 and many of her Three Minutes in the Spotlight shows. He regularly sings at Davenport's Piano Bar open mic and similar venues.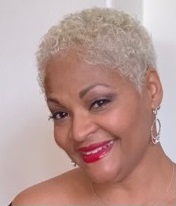 PAULA DIONE INGRAM. Noted for her considerable versatility, Paula is a winning performer on stage in her trained field of opera, musical theatre, cabaret; on camera for commercials, film and television; and coaching young artists via her collegiate master class tours. She has sung extensively in Europe. Directed by Simon Callow, her London West End début was in the title role of Carmen Jones to rave reviews. Paula made her New York City cabaret début at Feinstein's/54 Below in her original show, Dark Legacy: Bright Lights of Black Broadway with Alex Rybeck, Musical Director, of which Broadway World wrote: "Dark Legacy is the perfect embodiment of the sentiment that music transcends cultures and bridges gaps." Other notable appearances include Mabel Mercer Foundation's Chicago Cabaret Convention in 2017 and its New York Cabaret Convention in 2018 (Jazz at Lincoln Center). Volume 2 of her recording Art. Legacy. Celebration. A Salute to African-American Composers of Art Songs and Spirituals will be released in 2021. Paula has a Bachelor of Music degree in Voice/Opera Performance from the University of Missouri and a Master of Music in Voice/Opera Performance from Indiana University. She is a member of the Chicago Cabaret Professionals and the Manhattan Association of Cabaret Professionals.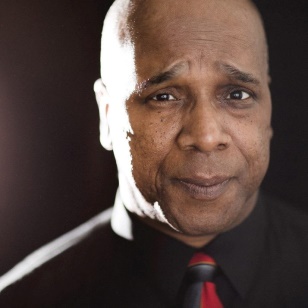 RANDOLPH JOHNSON, a native Chicagoan, has received excellent reviews for his portrayal of Horse in Kokandy's Full Monty, and Blood in ETA's production of Every Night When The Sun Goes Down and received BTAA nomination for the role of Cousin Acey in The Clara Ward Story. Other performances include playing Amonasro, Aida's father, in Bailiwick's Aida and Mitch Mahoney in The Noble Fools Theatre's The 25th Annual Putnam County Spelling Bee; Philmore in Pegasus Players' production of Jitney (BTAA's award for Best Ensemble). Other Chicago credits include: Booker T. Washington in Ragtime (Jeff Award for "Best Production") with Porchlight Music Theatre & Big Noise Theatre; Bailiwick's Kiss of the Spiderwoman & Newt Lee in Parade which both received Jeff Citations. He was a featured vocalist for Max Roach Trio & U of I Black Chorus, and Chicago Chamber Opera. He has a BS & MS in Music Education (vocal/instrumental) from the University of Illinois (Urbana).
SEAN HARRIS. An extraordinary singer with a rich and varied voice and repertoire, Sean has a firm commitment to conveying his songs to each member of the audience. Singing from lyric baritone to lyric tenor and countertenor, Sean has been deeply influenced by the likes of Mario Lanza for opera and Neapolitans, Johnny Mathis for pop, and his favorite jazz singer Ella Fitzgerald. With a repertoire that includes rhythm & blues, jazz, French cabaret and Italian Neapolitans, opera and oratorio, art songs and Broadway, Sean was mentored by pianist/band leader Joe Vito who said: "His is an unbelievable voice; you have to hear him live to fathom Sean's smooth transitions between musical styles." Sean has been featured with the Dave Green Trio, at the Green Mill Jazz Club with Kimberly Gordon, was a regular at the Drake Hotel Coq d'Or, has performed at the Civic Opera House, Auditorium Theatre, the Chicago Cultural Center and more. In demand from churches to senior centers, he performs often with pianist Geo Cooper and violinist Edgar Gabriel. Chicago born and bred, Sean graduated from James H. Bowen High School and the University of Illinois at Chicago (music performance). He is featured singing in French and English on the two-CD set of the Jazz Fauré Project (jazzfaure.com). He offers private voice lessons and is best reached by phone 773-744-6537.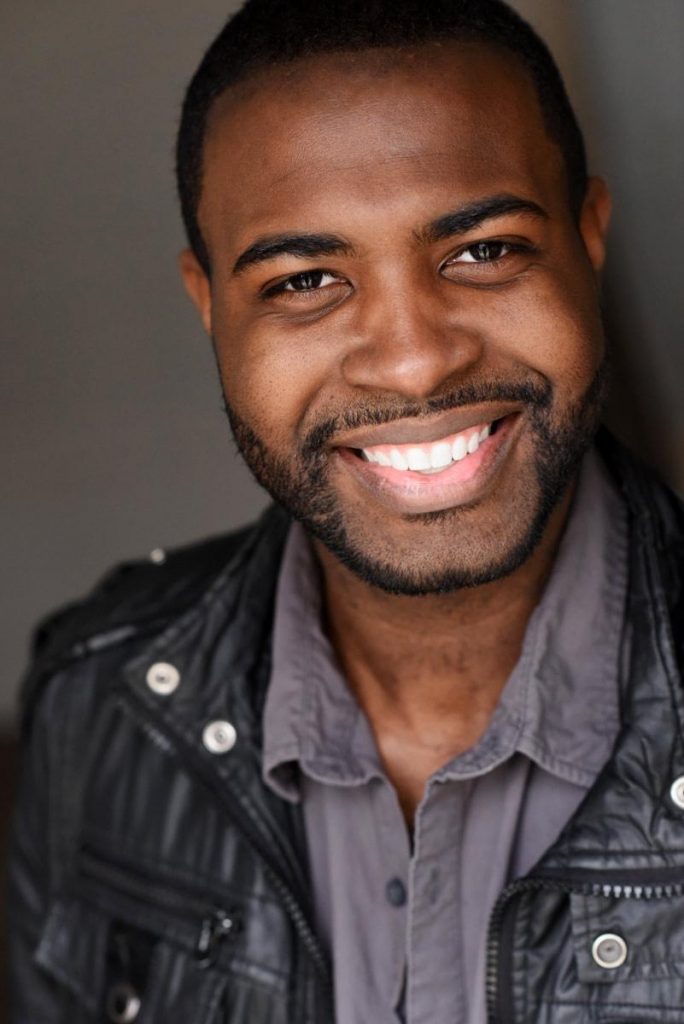 SEAN MICHAEL WILLIAMS was raised on the south side of Chicago. While growing up, Sean became interested in acting and singing after starring as Zazu in his kindergarten's class production of The Lion King, Jr. From there, Sean would go on to act in various stage plays and musicals throughout his life. Most recent credits include The Hunchback of Notre Dame, Blues for Mister Charlie, Hairspray, Footloose, Shrek The Musical, 9 to 5, Mamma Mia and A Little Princess. While growing up, Sean became heavily interested in music and would sing for his family and rap for his friends at school. Sean performs Hip-Hop & Pop songs under the moniker "Seany-Doo" and (before COVID-19) he performed live at various music venues throughout Chicago and Northwest Indiana. He released his first Hip-Hop studio album "Other Side of Me" in 2016 and a single, "Isolation", during the early stages of the current pandemic. Be sure to look out for his upcoming single "Enough Is Enough" set to release November 30. All Seany-Doo music can be found on Spotify, Apple Music, iTunes, Tidal, etc. Visit www.SeanyDoo.com for more.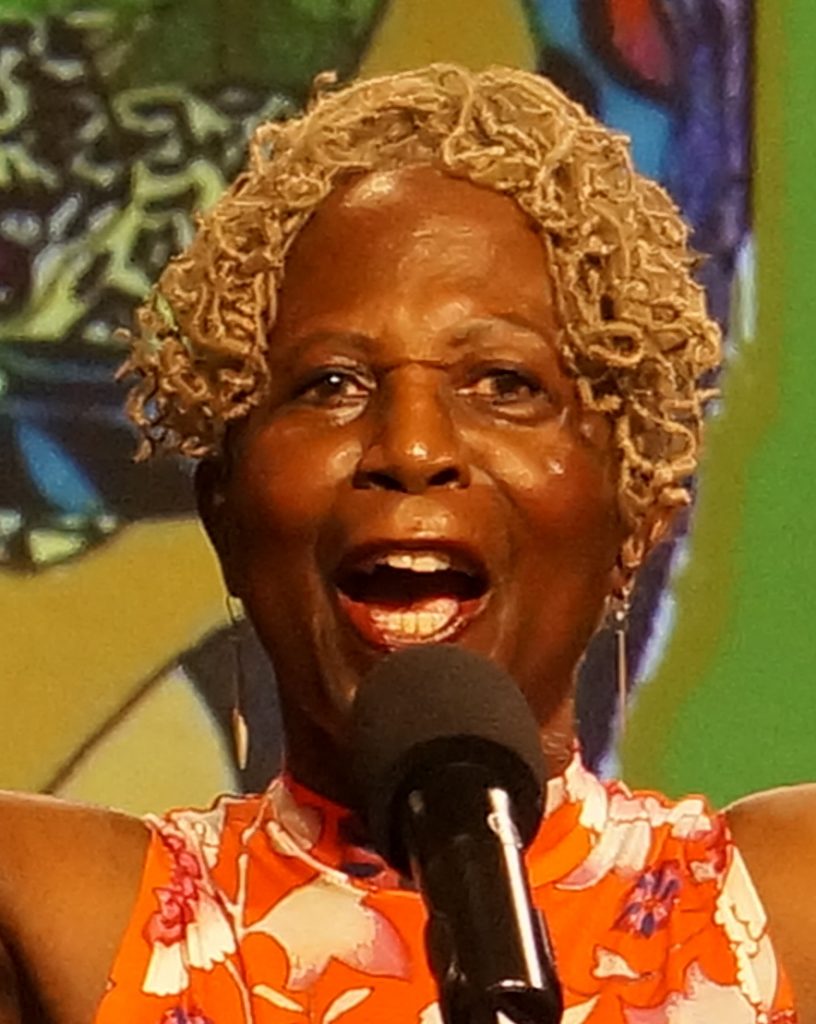 VIVIAN BECKFORD, a native of Queens, NY, Viv graduated from Hunter College with an RN/BS, and later transitioned from nursing to teaching elementary school in New York City public schools for 35 years. She began her formal music training in 1999 at Singers Forum, then Mannes and The New School of Music, performing opera scenes from Handel's Orlando, Mozart's The Marriage of Figaro and La Clemenza Di Tito, Menotti's The Old Woman and the Thief. She sings in church choirs and choral groups performing Handel's Messiah, Brahms' German Requiem and solos in Vivaldi's Gloria. Spirituals are very much a part of her repertoire. Vivian has sung with the University of Chicago chorus and has enjoyed several years of singing and performing with SongShop.
PROJECT TEAMS and SUPPORT
Black Voices in Cabaret is facilitated by Working In Concert, a not-for-profit performing arts incubator, facilitator, and connector for collaborative projects embracing musical genres—cabaret, opera and classical vocal arts, theatrical and popular song. Our goal is to reflect on stage and "in the house" the great diversity of Chicago's population and the paths that bring us together.
The steering committee is led by Claudia Hommel and David Stephens, with Dan Johnson, Jade Maze and Kim Mann
The program team is led by Jade Maze with Arlene Armstrong, Madeline Morgan and Vivian Beckford
The outreach team is David Stephens, Ava Logan, Evelyn Danner, and Ruth Fuerst
Historical research is led by Dan Johnson with Arlene Armstrong and Natalie Douglas (Cynthia Clarey and Paula Ingram weighing in)
Communications includes Barb Smith and Lydia Stux
The Technology team will be led by K Shack Video, with assistance from Roxane Assaf
SUPPORT TEAM PROFILES: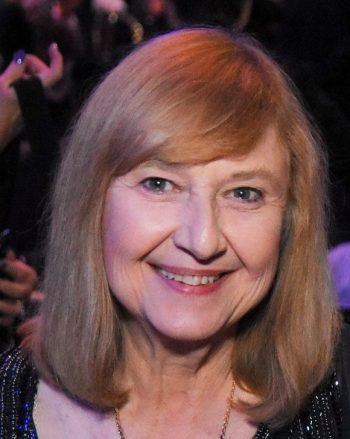 BARBARA SMITH started her career as a guitar-playing folk singer and now includes jazz, blues, folk music and cabaret, at Davenport's, Underground Wonder Bar, Rosa's Lounge, Chief O'Neill's to the Cliff Dwellers Club. Winner of the 2018 Skokie Idol Contest, she participated in the 2014 and 2015 Singers Jazz Workshops in Paris, the first Chicago Paris Cabaret Connexion in 2017, and has been an active organizer of the Cabaret Connexion ever since. Retired from AT&T where she was responsible for Sales and Customer Service training, Barb holds a Master's in English and has taught at Loyola University and Harper College. She serves on the board of Working In Concert as a facilitator and communicator.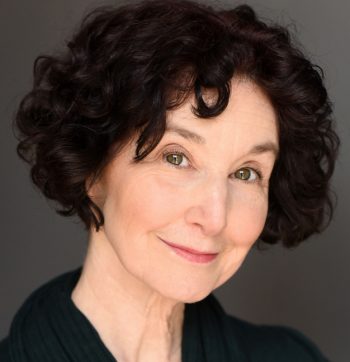 CLAUDIA HOMMEL. Born in Paris, raised in Detroit, and seasoned in New York, Claudia moved to Chicago to "do the work." She specializes in international classical and theatre songs and chanson. Projects include art-inspired Vocal Canvas concerts (with Elizabeth Doyle); the crossover Jazz Fauré Project; master classes in song interpretation; and French-based school programs. Claudia invites her fans to France with Cabaret InTourludes and the Cabaret Connexion. A member of the actors' unions, on faculty at the DePaul School of Music Community Music Division, recording artist on the Maison Clobert label, she is proud to have founded the Chicago Cabaret Professionals, SongShop, and the Chicago Paris Cabaret Connexion with so many like-minded performers. She serves as Executive Director of Working in Concert. Cabaret-paree.com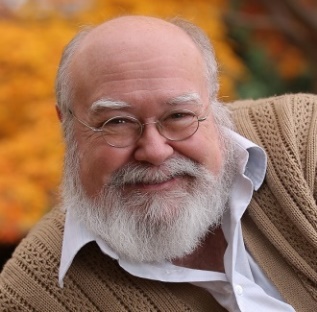 DANIEL JOHNSON is a bi-coastal regional repertory actor relocated to Chicago where he sings with SongShop Live. Trained professionally at the American Conservatory Theatre in San Francisco, he performed on the West Coast and on tour before a stint of nearly two decades based in New York City where he also wrote and directed plays. His musical roles include Franklin in 1776, Mooney in Anything Goes, and Charles in Pippin. He toured nationally with John Davidson in The Music Man and debuted Off-Broadway as the comic lead in the 1988 revival of Cole Porter's Leave It to Me. He is known locally for his cabaret act, Wilde & Woolley: Cole Porter and his cohorts. Currently a board member of Chicago Cabaret Professionals, he also edits the CCP newsletter, Quarter Note. He is proud to be a member of this project's steering committee along with his husband, David Stephens.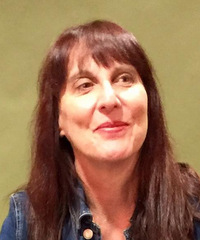 LYDIA STUX. Lydia's background is primarily in musical theater. Her favorite roles include Fraulein Schneider in Cabaret, Grandma Tzeitl in Fiddler on the Roof, Mr. Twimble/Wally Womper in How to Succeed in Business without Really Trying and Dot, a Goose, in Honk! She was a student of the late Gwen Pippin at the Old Town School of Folk Music and enjoys singing folk music, Tin Pan Alley songs, American standards and show tunes. Lydia has participated in the Chicago Paris Cabaret Connexion and now plays a major volunteer role managing design and communication tasks for Working In Concert.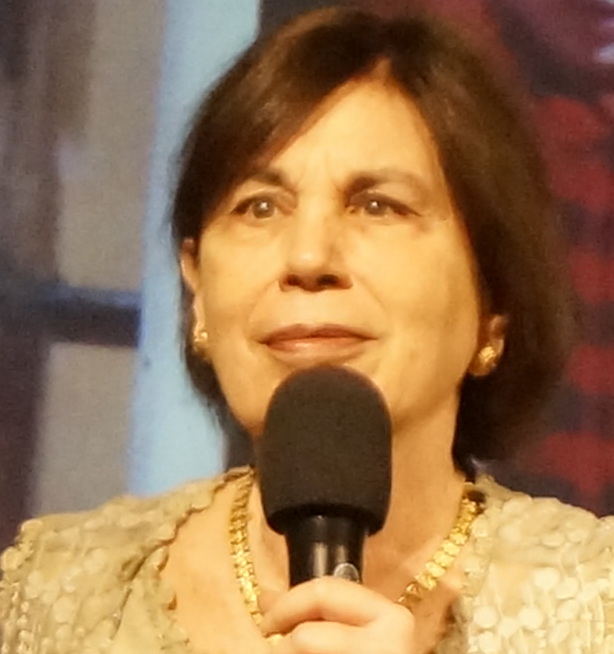 RUTH FUERST: psychotherapist by day, Ruth joined SongShop in 2012 to dispense wisdom by night. She created with Carol Weston and Arlene Armstrong, Life is… and Thank You for the Music at Davenport's and senior centers. She has appeared for Rotary International Cabarets and SongShop at the Jazz Showcase, Cyrano's, etc. Music directed by Bob Moreen, her first solo show was Wake Up and Dream, followed by The Carousel of Time, a 50th anniversary love song. She brought You Gotta Be Kidding, an unabashedly progressively partisan show, to Davenport's in 2017. With Dan Johnson, The Gender Blender Show was set to premiere at Davenport's when the pandemic shut all shows in Spring 2020.