…are working in concert!
Every donation counts toward underwriting our 2020-2021 projects.
SongShop Scholarship Fund for ongoing sessions
Bellissima Opera's premieres in April and June 2021 from our Tales of Transcendence
August 2021 conference in Chicago of Chicago Paris Cabaret Connexion
Launching Black Voices in Cabaret
Our 2019-2020 Individual Donors
In our first 20 months as Working In Concert, we've received more than $31,000 in individual donations and family grants. THANK YOU!
Molly & Steven Allscheid
Cory Anderson
Anonymous
Susan Arjmand
Marcia & Rick Ashton
Thomas Barnes
Pam & Harlan Berk
Carmen Bodino
Lori Branda
Deneen Marie Bryce
Caryn Caffarelli
Nanci Chesek
Douglas Cotsamire
Jeanne Cuff
Elizabeth Davis
Mary Ann & Don Debruin
Susan Dennis-Patton
John Farina
Janet Farr
Hilary Feldman
Cardi Fleck
Katie Frankle
Dominique Frigo in memory of Jean Martin Bell
Ruth Fuerst
Marcia Engel & Gerald Fuscone
Joshua Goderis
Deborah Good
Lynda Gordon
Rachel & Dennis Hafemann


Beth Halevy
Marcia Harms
Carrie Hedges
Mary Hirsen
Elisabeth Howard
Mike Howorko
Keith & Susan Huizinga
Jessica Jagielnik
Carla Jankowski
BC (Bernice) Juettner
Tara Joyce
Jethra Kapp
Mary Ann Karris
Brendan Kelly
Cecelia Kelly
Suzanne Kelly
Mary G Kidd
David Julian
Kimberly Mann
Neil Mansfield
Cristina Marinescu
John Matthews
Mardi Gras Fund
Heidi McMath
Tony Millard
Adrienne Minnes
Diane Moses
Pauline Nikolov
Ock-Ju Noh
Timothy Pahel
Jay Peterson


Genevieve Phelps
Joe Pokorny
Richard Pokorny
Jacques Protat
Voytek Putz
Andrea Redfairn
Larry Ritsert
Julia Ryan
Joyce Saxon
Barbara J Scott
Sara Schumann
Ellie Sharpe
David Stephens & Daniel Johnson
Diane Stephenson
Stephanie Stewart
Streska Family Foundation (Jerome F Crotty)
Lydia Stux
Unity Temple Unitarian Universalist Congregation
Barbara Van Eekeren
Suzanne Walsh in memory of Jeanne Cusack Walsh
Richard Weiland
Clyde Whitaker
Diana Wilson
Gary W Woll
Wrigley Corporation employer match
Mary Catherine Wygonik
Robert Yassan
Keynote donors of $500 or more are in bold.
Our VIPs donate $35 or more per person at our concerts.
Grants 2019-2020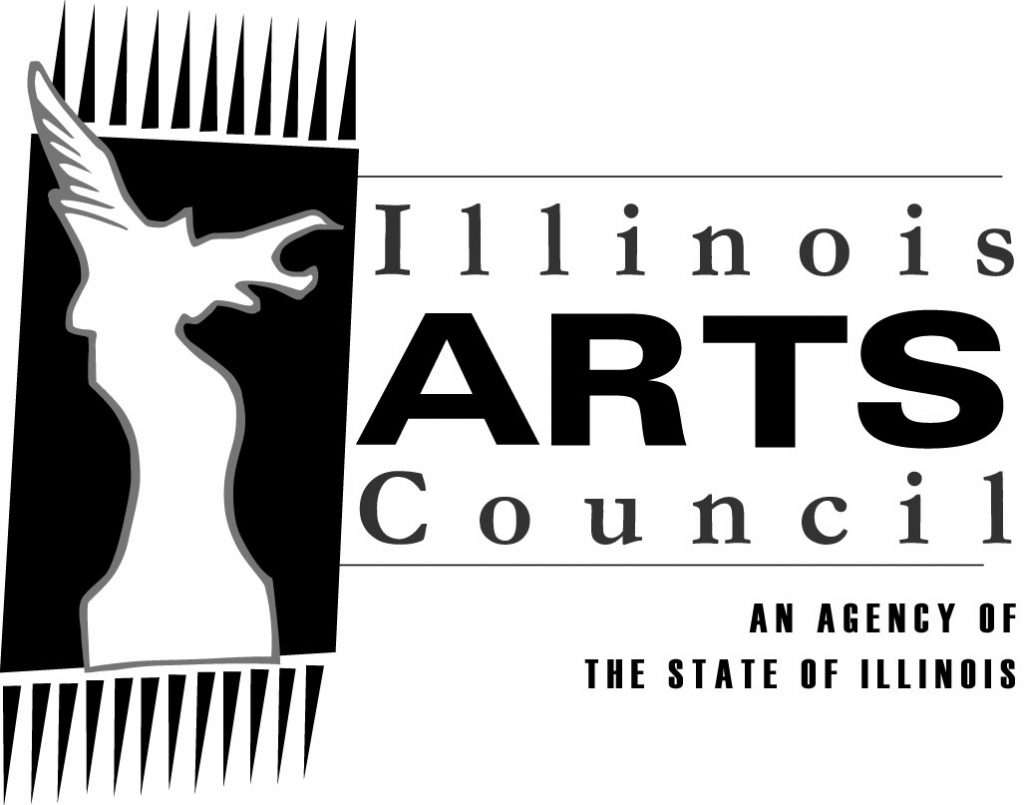 Working In Concert received two grants in 2020 from the City of Chicago's Department of Cultural Affairs (DCASE): a CityArts grant to support our operating budget ($3,000) and a Special Projects grant for the Year of Chicago Music in support of the 4th international conference of Chicago Paris Cabaret Connexion to be held in Chicago in August 2021.
The Illinois Arts Council Agency (IACA) has awarded Working In Concert a grant of $3,200.00 from State funds for general operating support for 2020-2021.
Claudia Hommel received a DCASE Individual Artists Project grant to support the travel expenses of five collaborators to the Cabaret Connexion Tour de France in 2019.
Venue support
We thank the managers and family members of venues who gave us their space on an in-kind basis:
Cabaret Lapin Agile (Paris)
Studio Raspail (Paris)
L'Harmattan Publishers (Paris)
Salle Olympe de Gouges (Paris)
Salle Molière at the National Opera house (Montpellier)
Trinque Fougasse O'Nord (Montpellier)
Jean Capy's Villa des roses (Sète)
Cliff Dwellers Club (Chicago)
DePaul School of Music (Chicago)
Ruth Fuerst & Jim Block (Hyde Park, Chicago)
Drew's on Halsted (Chicago)
Marchesa (Chicago)
Louise Gale (River Forest)
Pam & Harlan Berk (River Forest)
Hunters Restaurant (Elmwood Park)
Lakehouse Restaurant (Lake Bluff)
---
And we thank the dozens of singers who gave of their time to perform at the many Chicago fundraising concerts. They are listed at our Past Events page.